REPLICATION STUDIES – Kick off Meeting Harmonization and Training
25 Novembre 2019 @ 10:00

-

28 Novembre 2019 @ 15:30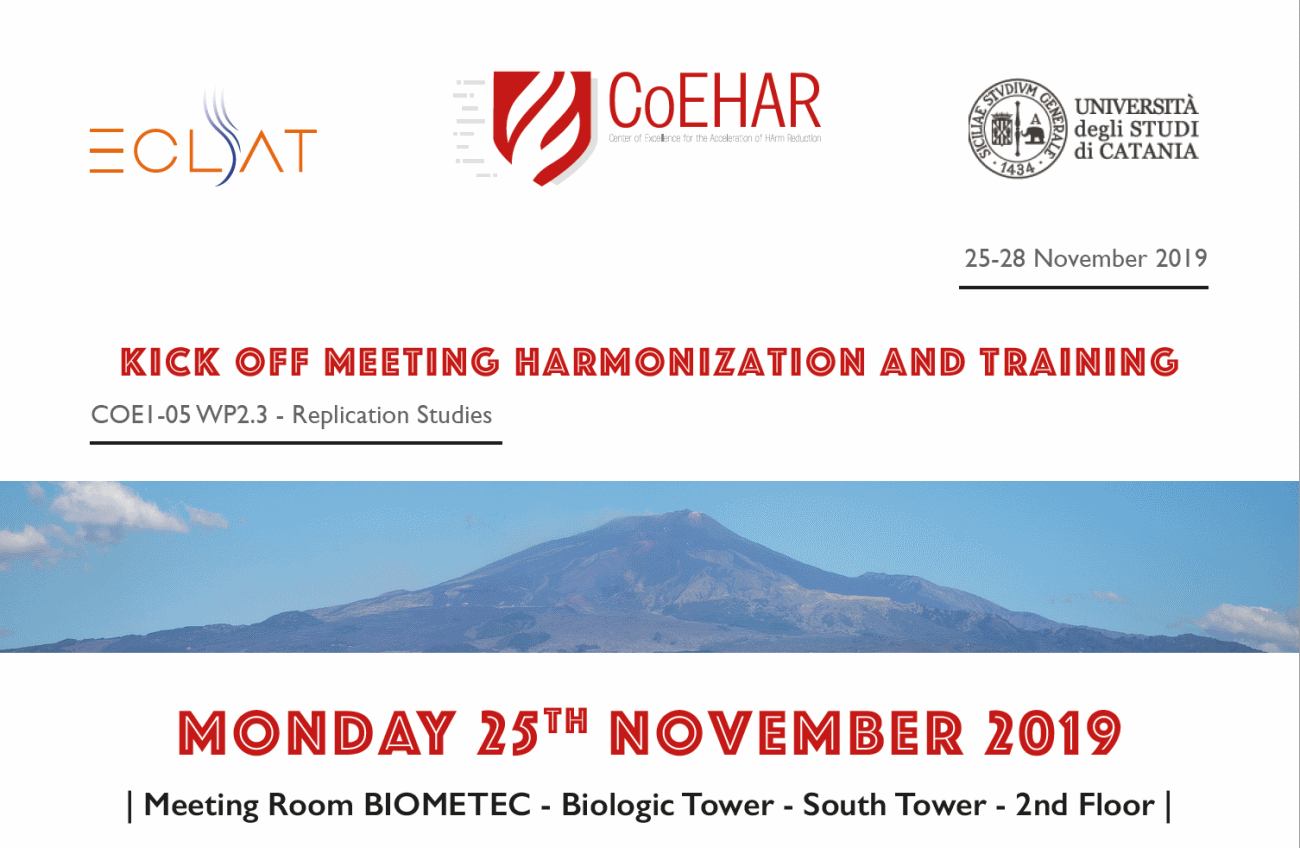 From November 25th to 28th the CoEHAR will host the international partners of the "Replication Studies" project, the third of the nine projects launched last June by the Research Center for the Reduction of Smoking Damage of the University of Catania, directed by prof. Riccardo Polosa.
On Monday 25th from 10 am at the Biological Tower of the University of Catania, the Rector Prof. Francesco Priolo will welcome the delegates of the Universities of Greece, Serbia, Russia, Oman, Indonesia and the United States.
To coordinate the activities of this new project involving more than 20 university researchers and 30 international experts, there will be Giovanni Li Volti, full professor of biochemistry at the School of Medicine of the University of Catania and Rector delegate to research in the biomedical sector.
The "Replication Studies" will replicate 10 international scientific studies to analyze the toxicity levels of conventional cigarette smoke and compare them with those deriving from the use of electronic cigarettes and products without combustion. For the first time, repetition will occur by analyzing only human cells.